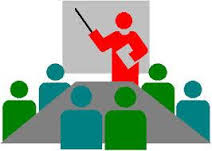 About CFACTCS
we first understand the value client is looking for and then identify how to create, manage, and deliver the value per client expectations. We call this 'Collaborative Engagement'.

Consulting companies must draw a framework of services, driven by processes, that not only demonstrate specific technical expertise, but operational excellence, functional efficiency, management effectiveness, financial viability, and a deeper understanding of client's business objectives & deliverables, too. From being a mere provider of specialized skills, it is critical for consulting companies to leverage their network of resources in combining the parameters, efficiently, required to deliver a solution that meets client's business goals and objectives.

Our experience with strategic sourcing models is with clients that execute multi-year project engagements with pre-allocated budgets, hiring needs are pre-determined with timelines for on-boarding identified. A well defined strategic staffing plan is in place. Rates with volume discounts are pre-negotiated with escalation factor identified on annual basis.
[ read more ]